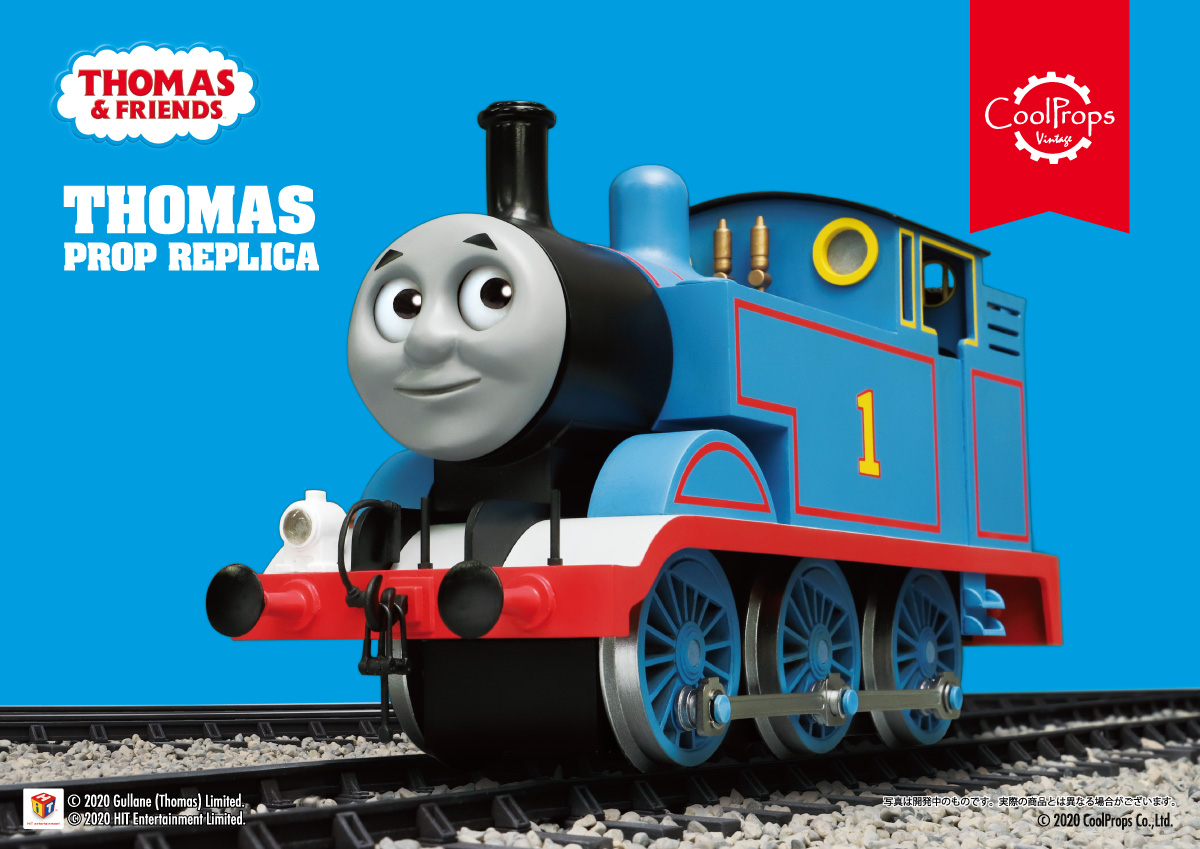 The "Thomas and Friends" series continues to be loved around the world.
CoolProps are proud to announce the prop replica of Thomas!
CoolProps did an in-depth look at the actual props used in the model animation series.
You can choose from two different expressions for Thomas, including a smiling face,and a worried look.
Thomas' gaze can be changed manually to any direction. The six distinctive wheels, including the rod, can be moved in tandem (manually). The lights are lit just like in the film.
A dedicated display pedestal with a rail is included.
The lower part of the pedestal can be used as a storage case for accessories.
Why don't you recreate the story of their cheerful journey around Sodor Island in your home?
Production development with the assistance of the Hara Model Railroad Museum.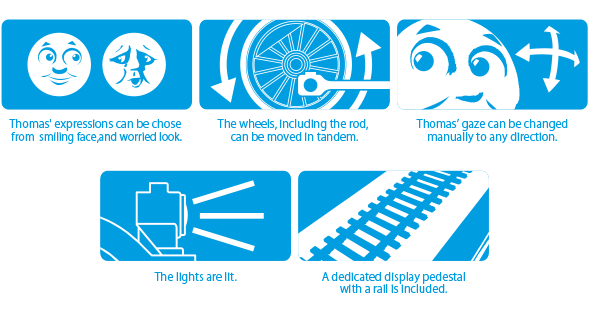 As a result of the poll which was held between 16th and July 31st to chose additional face part, and we are happy to announce that the « Smiling face » is the big winner!
A perfect addition to your favorite Thomas Prop Replica!
This will be given to customers who have placed an order or who will be placing order.
Please note:
* 1 smiling face gift per order («Green Thomas » excluded)
* This smiling face gift will not be shipped at the same time as your pre-ordered product but afterwards when it's ready
Series

CoolProps vintage

Bland

Thomas the tank engine

Scale

Gauge 1

Materials

TBD

Product Size

Height: 20cm | Width: 30cm | Depth: 13cm

JANCODE

4580401805122
©2020 Gullane (Thomas) Limited. ©2020 HIT Entertainment Limited.
THOMAS AND FRIENDS / THOMAS PROP REPLICA
List Price
$750.00
One-time payment
$750.00
Stock Status : In Stock