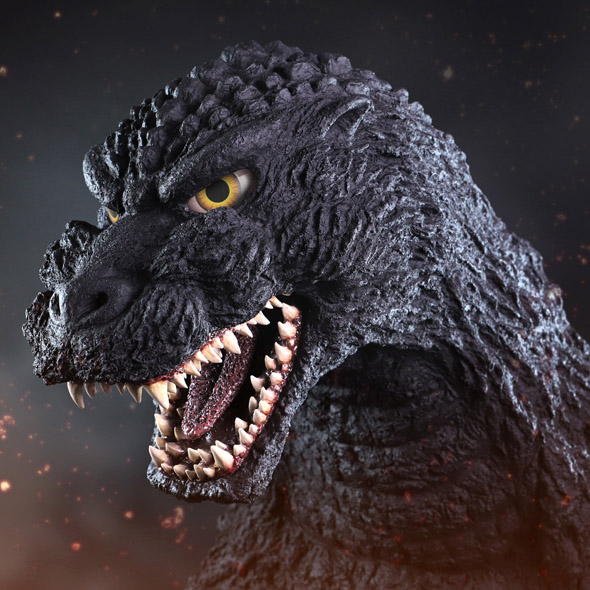 The ultimate Heisei Godzilla bust, jointly developed by TOHO EIZO BIJUTSU and CoolProps, is here!
It has been 68 years since the first appearance of Godzilla in the movie "Godzilla" released in 1954. Even today, sequels and new series are produced, and Godzilla continues to be loved by many fans of all ages.
We have produced Godzilla as a bust model prop replica of this powerful figure.
The mold was developed by TOHO EIZO BIJUTSU and CoolProps with the aim of completely recreating the suit using recasts and 3D scans from the suit actually used in the filming of the Heisei Godzilla series.
Godzilla, the king of Kaiju, has carved its name into the history of film not only in Japan, but around the world. Why don't you collect the excitement of the movie to your collection?
Series

GODZILLA: ORIGINAL SUIT COLLECTION

Materials

FRP, Polystone

Product Size

About 60cm | Width: About 51cm | Depth: About 113cm | Weight: About 25kg

Accessories

Comes with an independent logo plate
TM & © TOHO CO., LTD.
GODZILLA: ORIGINAL SUIT COLLECTION SUIT SIZE BUST PROP REPLICA "HEISEI" GODZILLA
List Price
$3,540.00
One-time payment
$3,540.00
Stock Status : Sold Out
Est. Arrival:Around February 2023