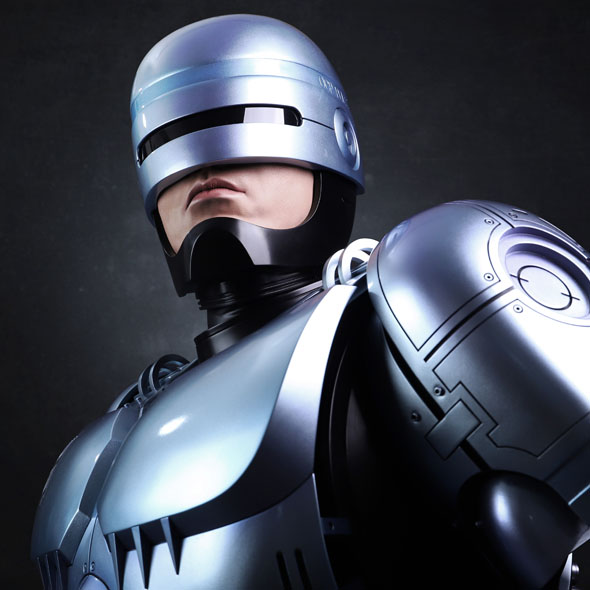 This is a life-size bust of Robocop from the 1987 classic Sci-Fi movie "Robocop".
CoolProps has faithfully produced a life-size bust from the original mold of the RoboCop suit.
The distinctive metallic paint of the suit was recreated using a gradation of silver, blue, and purple to reproduce the prop's paint job.
The mouth peeking out from the helmet is made of silicon, allowing the collectors to vividly feel the human-like parts of Robocop that remain.
The bust comes with the base that captures the Omni Consumer Products's company's logo, and is simple and reminiscent of the world of the film.
Don't miss adding this heroic bust of Robocop who dared to fight against crime in the near future Detroit to your collection.
■Specification
Series

PROP REPLICA

Materials

FRP、Silicon

Product Size

Height:About 810mm | Width:About 720mm | Depth:About 470mm

Accessories

The bust comes with a silver plate with the edition number.

ROBOCOP TM & © 1987 Orion Pictures Corporation. © 2022 Metro-Goldwyn-Mayer Studios Inc. All Rights Reserved.
ROBOCOP/ ROBOCOP LIFE-SIZE BUST PROP REPLICA
List Price
$2,500.00
One-time payment
$2,500.00
Stock Status : Pre-order
Est. Arrival:2023