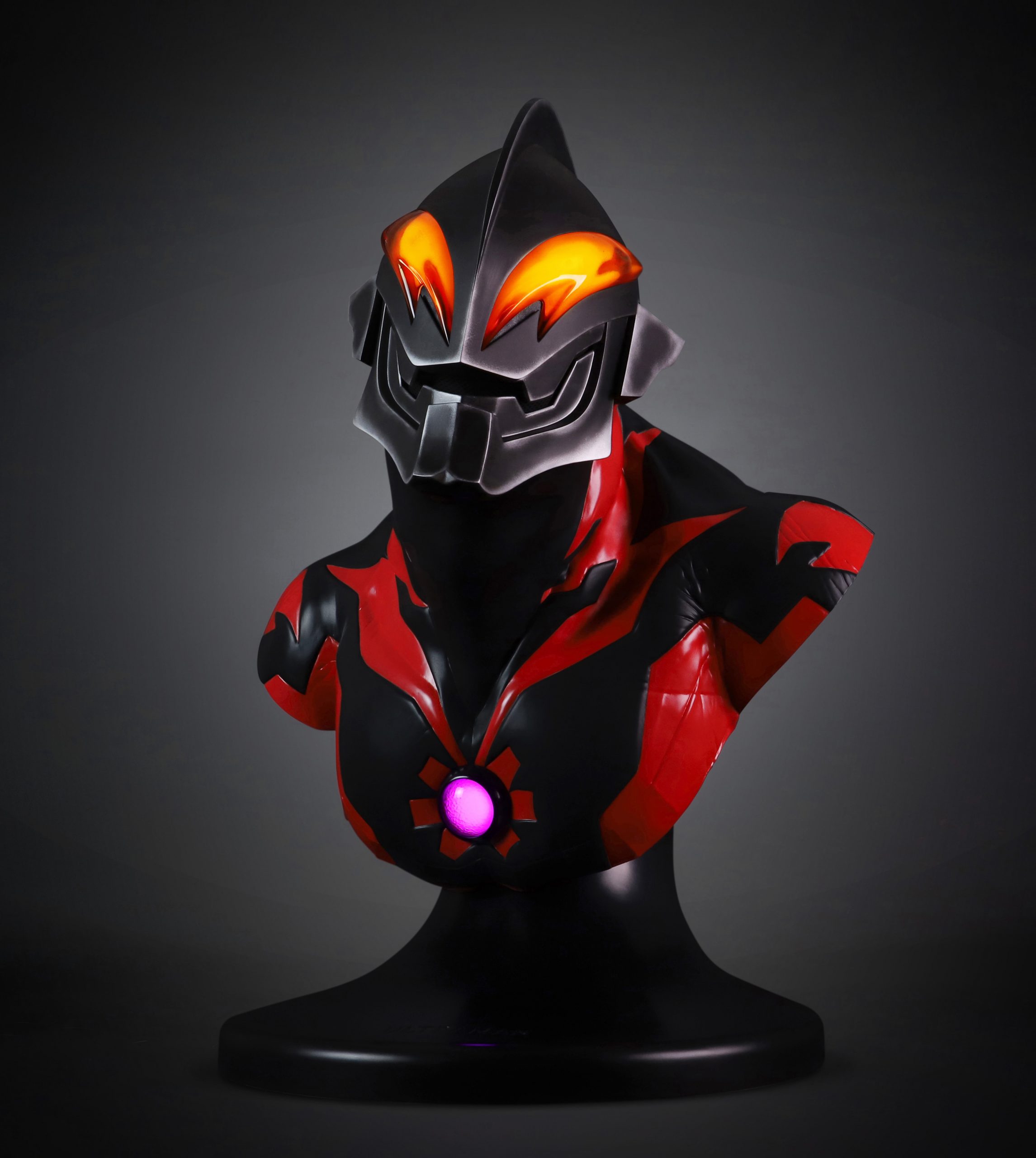 Coolprops present the ultimate Ultraman prop replica.
Ultraman Belial's sculpting gives a vivid impression to anyone who sees it, and even 10 years after its first appearance, it still has a strong presence. CoolProps faithfully replicate the character's original suit into a "SUIT SIZE" bust. This product was created under the complete supervision of LSS, the modeling division of Tsuburaya Productions.
Limited to only 78 pieces worldwide, the eyes and color timers are decorated with lights, and by connecting them to an AC adapter, they can be made to glow just like the original suit. The bust includes a "Certificate of Authenticity" and the silver plate. Each replica has a serial number on it, and they are only available on this occasion.
Series

ULTRAMAN ARCHIVES CLASSIC ARTS

Materials

FRP

Product Size

Height: 29.13″ (74 cm) | Width: 21.73″ (55.2 cm) | Depth: 22.83″ (58 cm) | Weight:62.8 lbs (28.5kg)

Accessories

Comes with an independent logo plate
© TSUBURAYA PRODUCTIONS
ULTRAMAN ARCHIVES CLASSIC ARTS ULTRAMAN BELIAL
List Price
$2,005.00
One-time payment
$2,005.00
Stock Status : In Stock